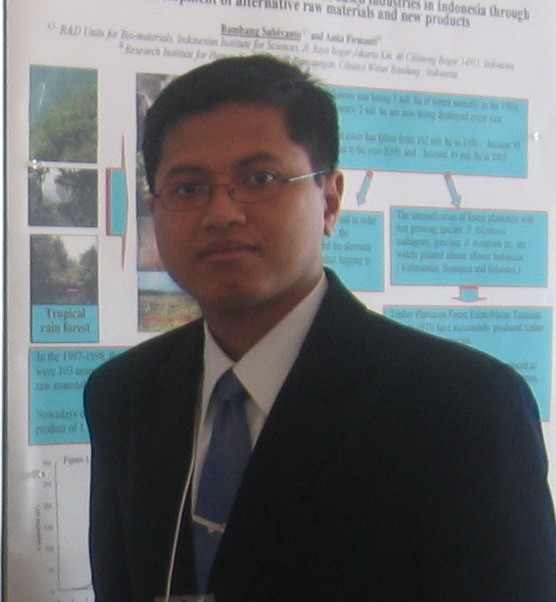 A. Prof. Tony Hadibarata
Curtin University, Sarawak, Malaysia
Dr. Tony Hadibarata is Associate Professor in Environmental Engineering Program, Department Civil and Construction Engineering, Faculty of Engineering and Science, Curtin University, Malaysia. He is also the Head of Bio-Process and Technology Research Cluster, Curtin University Malaysia. Dr. Tony Hadibarata obtained his PhD in Environmental Chemistry and Microbiology from Ehime University, Japan. He is the author or coauthor of more than 130 papers in international refereed journals and more than 110 conference contributions. He has given several invited/plenary talks at international conferences. His research interests cover monitoring of pollutant in environment and the bioremediation approach of hazardous pollutant using microorganism and nanotechnology. He has been involved in many international collaborations, including the ASEAN University Network Seed JICA Japan, ASEAN India Collaborative Research Grant, Nagao Environmental Foundation, TWAS-Comstech, and many national grants.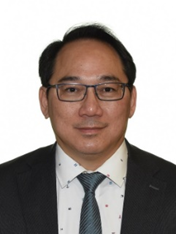 Prof. Chi Yung Chung
University of Saskatchewan, Canada
Prof. C.Y. Chung is a Professor, the NSERC/SaskPower Senior Industrial Research Chair in Smart Grid Technologies, and the SaskPower Chair in Power Systems Engineering in the Department of Electrical and Computer Engineering at the University of Saskatchewan, Canada. He is a prominent leader for advancing academic activities and applied research in power systems engineering development in the province of Saskatchewan. He is now leading a research team, supported by SaskPower and NSERC of Canada, to conduct cutting-edge and long-term smart grid research for SaskPower and address critical technical issues associated with smart grid technologies and their applications to real power systems. Prof. Chung is currently a Senior Editor of "IEEE Transactions on Power Systems", a Vice Editor-in-Chief of "Journal of Modern Power Systems and Clean Energy" and a Subject Editor of "IET Generation, Transmission & Distribution". He is a Fellow of IEEE, EIC, IET and HKIE. He is also an IEEE PES Distinguished Lecturer and a member of IEEE PES Fellow Evaluation Committee.
Prof. Kaimin Shih
The University of Hong Kong, China
Biography: Kaimin Shih is currently a Professor in the Department of Civil Engineering at the University of Hong Kong. He received his Ph.D. and the postdoctoral training in the Environmental Engineering and Science program at Stanford University. After joining the University of Hong Kong, he has established and led the "Environmental Materials Research Group" since 2008. Their work is primarily to engineer and employ material properties for innovative environmental and energy applications. Professor Shih is particularly interested in studying the mass transfer behavior in solid matrices and at water-mineral interfaces. He has carried out research projects related to waste-to-resource strategies, environmentally-friendly materials/products, urban environmental pollutants, water and waste treatment technologies, and energy-storage materials. Professor Shih has published 170+ SCI journal articles, authored 8 book chapters, and edited 2 books. He is currently a member of the Scientific Advisory Board in the International Waste Working Group, serves as executive committee members in 5 environmental associations, and serves as an editor or associate editor in 4 peer-reviewed scientific journals. In 2014, he received university's Outstanding Teaching Award for his extraordinary contribution to the environmental engineering education at the University of Hong Kong. Further details about Professor Shih's research activities can be found at http://web.hku.hk/~kshih/